Ah Las Vegas – there is a little something there for everyone! World-class restaurants, luxurious hotels and every jewelry brand under the sun, Las Vegas has something for every taste. Sure, you are going to Las Vegas for JCK and AGTA, but what are you going to do to pass the time after JCK closes for the evening? Lucky for you, I am a seasoned Las Vegas traveler, and I have some ideas!
If you are looking forward to some fine dining, I would like to recommend Sage. My husband and I went here for our anniversary three years ago, and I can honestly say I have never had a better dining experience. We let them know ahead of time that it was our anniversary, and they treated us like literal royalty. I lost track of how many different people were waiting on us specifically. They opened a bottle of champagne as soon as we were seated. We ended up sharing a large portion of Wagyu beef and it was the perfect amount of food. And it was absolutely delicious. I loved everything about this restaurant. It is located in Aria, where we stayed on that particular trip. Aria also happens to be one of my favorite places to stay in Las Vegas.
If you are looking for a delicious, leisurely breakfast, my favorite place is Tableau at Wynn. The decor is playful and the service is excellent. The first time we were seated, I went to set my handbag down on the ground, and the hostess said "no, wait!!" I couldn't figure out what I had done – until I realized she had gone to grab a stool – FOR MY HANDBAG. At that point, I was completely sold. They literally have thought of everything here. I had strawberry pancakes that were to die for. They were so amazing that we went back the next morning so I could have them again! They even make their own ketchup there, which is so awesome.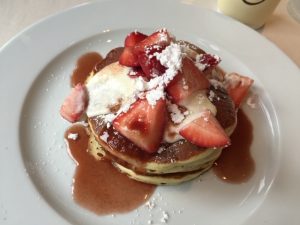 Be sure to check out the various flower displays at Wynn – they are completely out-of-this-world. They also have the most unique art displays – in the past they have had sculptures by Jeff Koons. Also, if high end shopping is your thing – the Wynn has you covered. I dare you to walk past the display windows at Kwiat or Graff and not completely drool.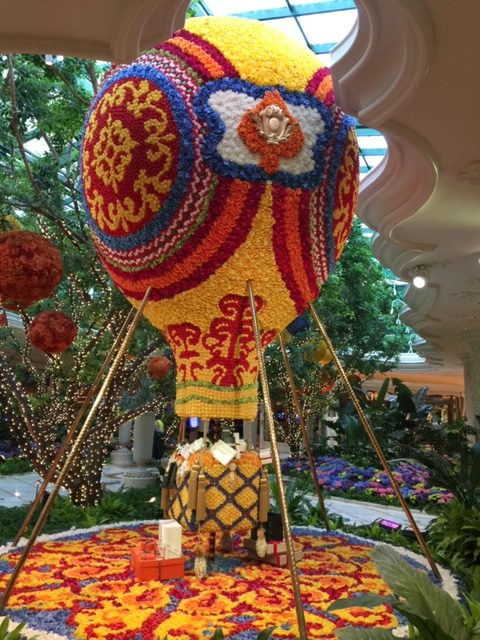 Vegas is famous for their shows. If you enjoy Elvis, you should absolutely see All Shook Up at the V Theater. My husband got us tickets for this a couple of years ago, and I admit, I was pretty skeptical. I had visions of a super-cheesy show, but boy, was I wrong. The performer who plays Elvis, Travis Allen, looks, moves, and sounds just like him. I do not exaggerate. He literally must have spent years studying Elvis, it is a spot-on tribute. People were up and dancing in the aisles. It was such a fun show. Afterwards, he stands outside the theater so you can take an "Elvie" with him. It was well worth what we paid, and then some. This show is completely appropriate for all ages as well, which is something you can't always say about Vegas!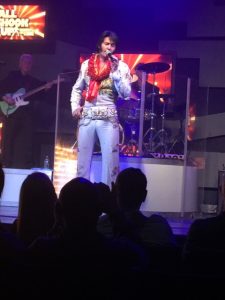 If you are a Cirque De Soleil fan, do not miss The Beatles: Love at the Mirage. This show is two hours of non-stop jaw-dropping entertainment. Without giving anything away, I was completely amazed at the costumes and acrobatics and different acts they put to each Beatles classic. It is performed in the round, and I feel like there is probably not a bad seat in the house. We sat towards the top and we could see everything. I love this show so much that I plan to see it again in 2020. This show is also appropriate for all ages – we took our young kids and they both loved it.
Finally, if between long, grueling days at JCK, you want to kick back and see something you've never seen before, head over to the Rio for KISS Monster mini golf. Here in this black-lit facility, you will find basically a "KISStory" if you will of this world-famous band, including video clips and written-out history at every hole. And the 18th hole is exactly what you would expect it to be.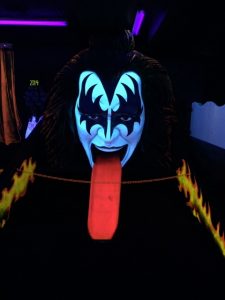 What are you most looking forward to experiencing in Las Vegas between show days? Let me know!