If you are planning to head to Carlsbad anytime soon to attend any GIA lab classes (or one of the resident programs) are you in luck! I have some ideas on how you can spend your down time – or if your family or spouse comes with you, some ways they can spend their time while they wait for you to come back for the day!
Where to stay in Carlsbad
First of all, we stayed at the Sheraton Carlsbad Resort and Spa in Carlsbad. This is a beautiful property! Because we are Bonvoy Members we got upgraded to a room with a King bed and a separate bedroom with two twin beds which was a perfect setup – the kids had their own room with a TV and my husband and I had our own space as well, and in the middle was a small sitting area with another TV. We asked for another refrigerator to be brought up and we were able to bring in plenty of snacks and breakfast and lunch items so we weren't constantly going out to eat. The resort has a nice business area, and a fantastic pool area with a waterslide and a hot tub. There is also a snack bar next to the pool where you can get coffee and food while you are enjoying the nice warm weather (I live in Northern Washington state, so I like to soak up the sun every chance I get). The snack bar is open early in the morning too, so I was able to grab my coffee to go right before I headed to class. They also have a restaurant called 7 Mile Kitchen that serves pizza and burgers and a selection of craft beer – perfect for unwinding after a busy day of using a microscope! The hotel has a shuttle that will take you up to 5 miles in any direction. We took advantage of this service frequently over the 5 nights we stayed there. However, the best part about this hotel is that it is a 10 minute walk from the front gate of GIA – I didn't have to rent a car or even take an Uber – it was so close! There is also a Westin a bit further up the hill that would be a nice option.
In-N-Out Burger
More than anything my teen and pre-teen kids were looking forward to going here to In-N-Out Burger! There is one right in Carlsbad, not too far from our hotel (they took our hotel shuttle, in fact!) As Washingtonians, we don't access to In-N-Out, and they have been talking about going for years. They were not disappointed – I will definitely be joining them next time!
Carlsbad Beaches
Carlsbad has some beautiful beaches that are very close to GIA! We went to the Carlsbad State Beach one evening (again we took the hotel shuttle) put down some towels and just watched the ocean (and the kids got wet and sandy). It is such a beautiful location, just a gorgeous stretch of beach and it is right in town near plenty of shopping and restaurants. Before we went, we grabbed an ice cream from SubZero, which is a fun experience in itself – if you haven't been to one before, they make your ice cream to your specification and right in front of you using liquid nitrogen. It was a great way to unwind from a long day of colored stone identifying.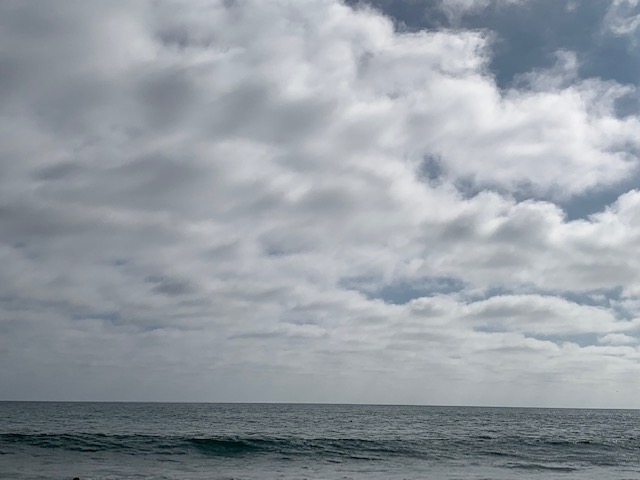 Legoland Carlsbad
If you have small children, Legoland is right up the street from GIA! If you stay at the Westin, they even have their own entrance to the park. My husband took our 11-year-old daughter and while she had fun, the park is geared towards smaller kids for sure. There are many rides that only little kids can ride. My husband and daughter both enjoyed the Miniland USA section of the park, which shows the Las Vegas strip made of Legos, plus many other famous landmarks. This land also features busts of famous people such as Marilyn Monroe and Salvador Dali made completely out of Legos. All in all, they had a fun time, but she probably would have enjoyed it even more if she had been a little bit younger.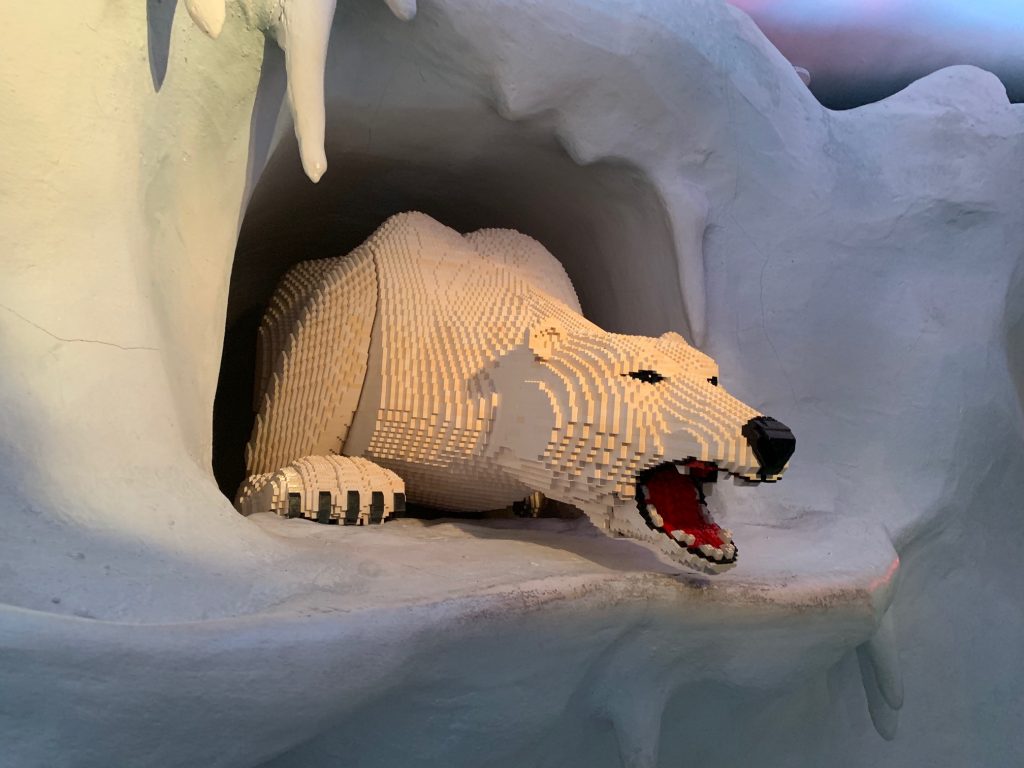 Carlsbad GIA Museum
If jewels are your thing, make arrangements to visit the GIA museum, which is currently displaying an exhibit called "Jewels of Hollywood." I saw this exhibit in July and it was fabulous. It contains jewelry owned or worn by celebrities since the inception of Hollywood. In the collection are pieces previously worn by Madonna, Eva Gabor, Faye Dunaway and even Shirley Temple Black. Beyond this exhibit, there are the regular displays that GIA has of amazing specimens with signs telling you what the item is and where it was mined. During breaks from class, I spent hours looking at all of the displays.
Citrine crystals for days!

This amethyst geode was so interesting!

This quartz variety amethyst geode was so unique!

This Boulder opal is absolutely mesmerizing to see in person – it looks different from every direction!

Part of the "Jewels of Hollywood" exhibit currently at the Carlsbad campus.
Carlsbad is a really fun place – let me know your favorite things to do when you are visiting!