If you follow jewelry news at all, it's likely you have seen the term "Argyle" thrown around a lot lately (and if you have taken a news break in 2020 I certainly don't blame you – it's bleak out there). The Argyle diamond mine is significant for many reasons, but it is being discussed in the news so much because the Argyle mine has been closed as of November 2020. This is huge news for the fancy colored diamond market – if you planned to buy a fancy colored diamond, the time to do it is probably now!
Discovered in 1979 and opened for operation in 1983, the famed diamond mine, located in Western Australia, is known not only for being one of the largest producers by volume of diamonds (since opening it has mined over 825 million carats of rough diamonds), but is known for producing 90% of the world's naturally-colored pink diamonds. The mine also produces such colors as yellow, blue, white, champagne and violet, and its especially coveted red diamonds. Natural red diamonds are the most rare color known to man. They are so rare, that it is thought that only about 30 gem-quality red diamonds have ever been found. At its peak, in 1994, the mine produced 42 million carats of rough diamonds.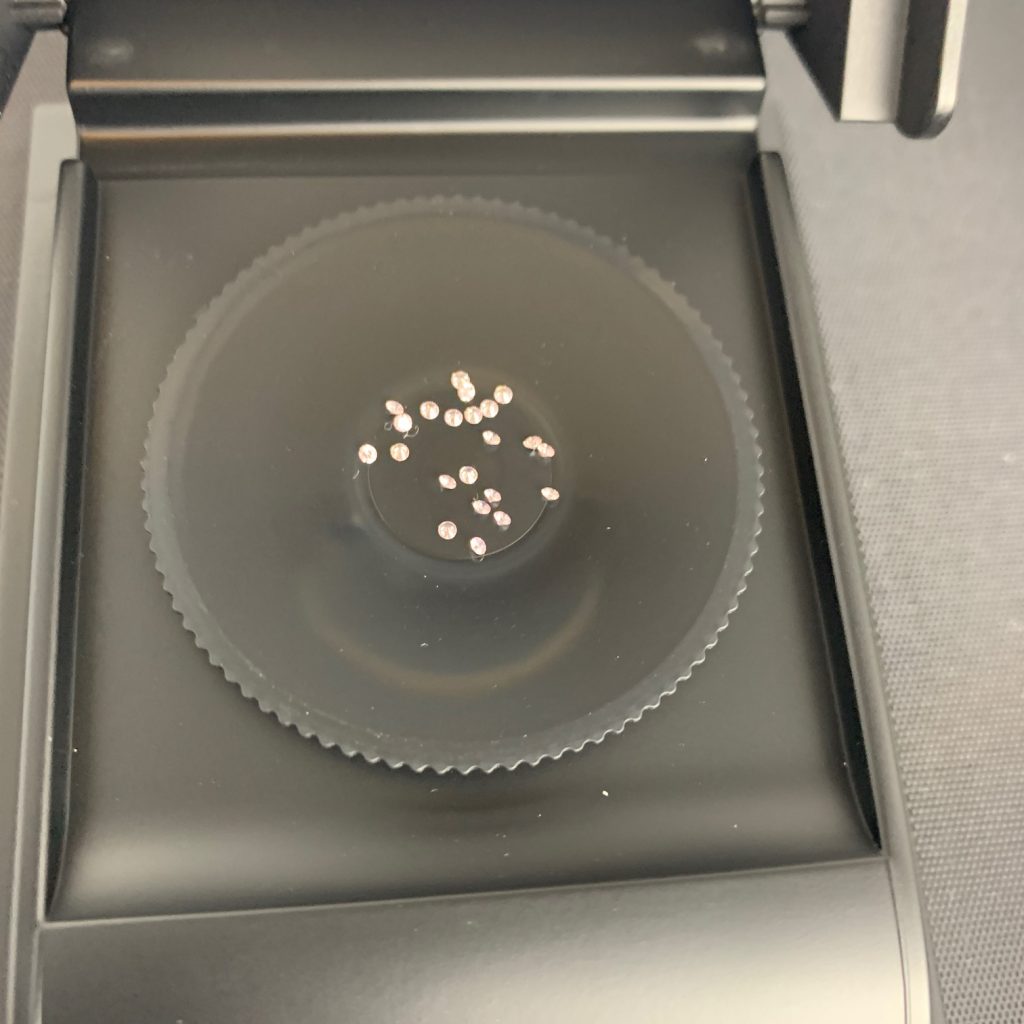 Every year, the Argyle offers what they call a "tender" to specific diamond buyers (approximately 200 diamontaires) where they showcase and offer for sale the best of that year's yield of fancy colored diamonds. There are typically 40 to 70 stones for sale, and a small batch of these are often referred to as "hero stones" and are given names by Argyle. 2020's tender stones were just revealed in early September (link here) and the collection consists of 62 diamonds totaling 57.23 carats. This tender has been described as one of the final collections. The highlight of this year's collection is a Fancy Vivid Purplish Pink round brilliant stone weighing 2.24 carats. The stone, which has been named "Argyle Eternity" is the largest round brilliant ever offered at the Tender.
Natural Fancy colored diamonds are available in the market for purchase, but be prepared – due to their rarity, they can be quite expensive and vary wildly in price. The best thing to do if you are interested in a natural fancy colored diamond is to work with a professional gemologist. They will know how to find exactly what you are looking for. If you like color, but natural fancy color isn't quite in your budget, there are options for you as well, such as HPHT and color treated diamonds. There are also an array of laboratory -grown fancy colored diamond producers now, such as the the DeBeers owned Lightbox, which produces blue, pink and white diamonds set in sterling silver and gold.
Do you have questions about fancy colored diamonds? Which is your favorite color? Do you have plans to own one? Let me know!