One of the things I loved most about JCK is discovering brands that I was not previously aware of. In this column, I'm going to show you two of the brands I absolutely loved. I invite you to share with me some of your favorite discoveries too!

In addition to being a gemology junkie, I am a huge Disney fan. It was really fun to run across the Disney X RockLove collection. Designed by the talented Allison Cimino and manufactured by LA Rocks, Disney RockLove is a couture jewelry collection that features characters and imagery from such films as "Snow White and the Seven Dwarfs," "Alice in Wonderland," "The Little Mermaid" and everyone's favorite Halloween/Christmas movie "The Nightmare Before Christmas." They have also, since JCK, added a collection of "Disney's Christopher Robin" and an adorable collection of pendants featuring Minnie Mouse's bow in different colors and sizes. There are also collections featuring Mickey Mouse and Marvel's Black Panther. The detail on these pieces is breathtaking, and many of the items open or slide to show little "secrets" inside. These pieces are crafted in sterling silver, enamel and gold plate and are really fun, and somewhat edgy.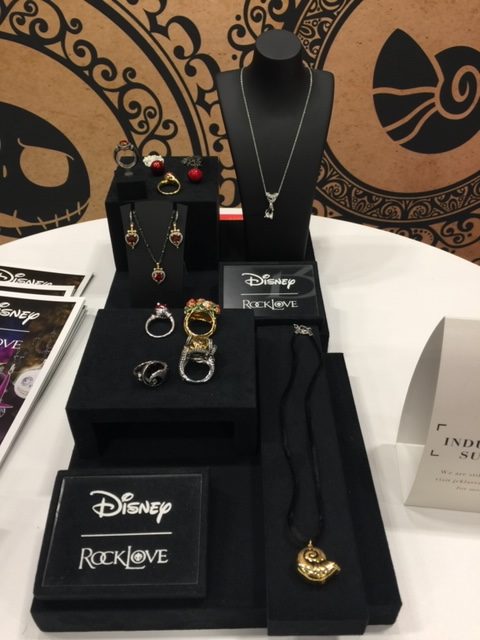 These pieces are so whimsical – I especially love the Chesire Cat ring and earrings!
One of my other new favorite discoveries was Dog Fever (they also have Cat Fever, but I am strictly a dog person). Dog Fever, out of Milan, Italy makes a fun collection of pendants, bracelets, charms, earrings and rings in just about every dog breed you can imagine. They are fashioned out of enamel and sterling silver and are of extremely high quality. In the United States Dog Fever is sold at Neiman Marcus and a number of smaller jewelry stores. Alas, they did not have a pug ring with them so I had to try on the French Bulldog, which was absolutely adorable.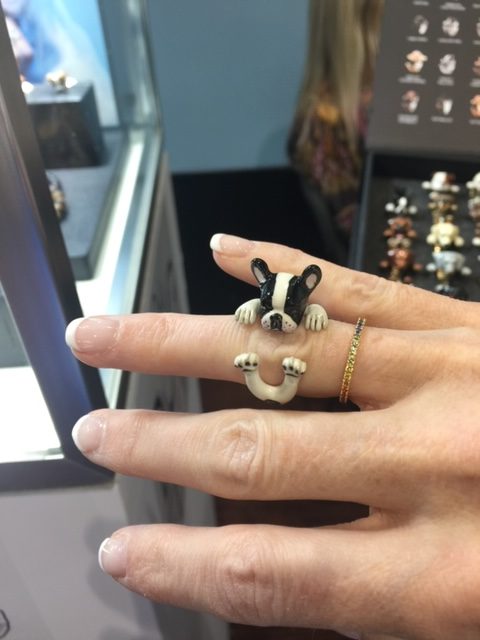 What was your favorite discovery at JCK 2018? What do you hope to see in 2019? Let me know!