Hi everyone! I hope this finds you and your family well and, if you are in an area (as I am, north of Seattle, Washington) that is under some form of lockdown, I hope that you are finding ways to both work and play (and homeschool if you have kiddos at home). You are probably finding extra free time you didn't used to have due to not commuting and driving. I have some ideas as to how you can spend some of that time taking care of your jewelry!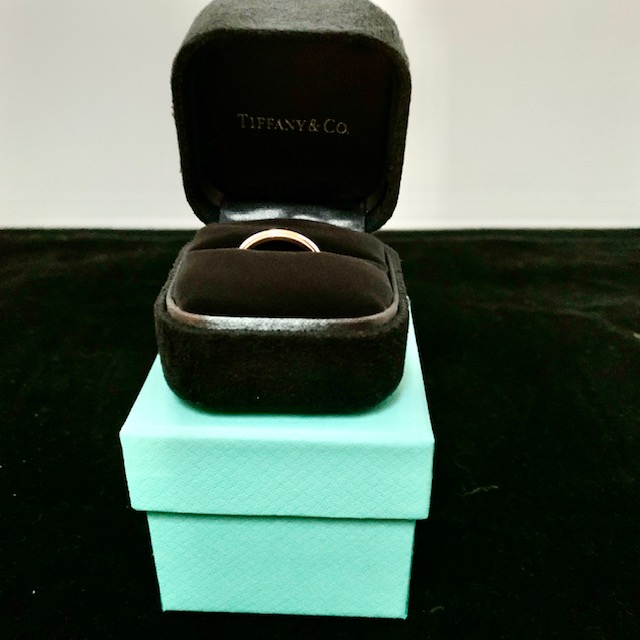 Inspect your Jewelry
Now is a great time to pull out your jewelry and really look it over. If you have a jeweler's loupe or a microscope, take it out and look at the prongs in your settings. Does everything look like it's in place? Are any of the stones loose? If anything looks off, or you haven't taken your jewelry into a professional lately, plan to do that once it's safe to resume normal business. Jewelry is a lot like your car – it needs to be inspected from time to time to make sure everything is "working". Over time, prongs break down and jewelry needs to be repaired. You would not want any stones to fall out or be damaged because they are not properly in their setting. This might also be a good time to make an inventory of what you own. Take photographs of all of your pieces. In the event of loss you may want to have it recreated – this way you will have pictures of everything.
Review Your Insurance Policy
If you have valuable pieces, you might want to consider having them professionally appraised by your GIA-Certified appraiser of choice. This is important in a situation of loss or damage where you may need to have your insurance company reimburse you (depending on what kind of coverage you have – more on that later). It is also important to have a record of what you own, and its current value, complete with photos of the item from a top view and side views (most appraisers will take these photographs and integrate them into the appraisal document). The price of metals is always fluctuating, along with the price of gemstones, so if you have appraisals that are older than 3 years, it would be best to have an updated appraisal done in the near future. Here in the Pacific Northwest it can range between $50-150 depending on the piece. Many jewelry stores have experienced staff that appraise items, but my preference is to find a GIA-trained Graduate Gemologist.
Regarding those valuable pieces, this is also a good time to look at your homeowner's insurance policy to see what kind of coverage you have in regards to jewelry. If you have items that are more worth more than what your policy would cover in the amount of theft (i.e., if your wedding ring is worth $5,000 but your policy would only cover you up to $1.500 worth of jewelry, which tends to be the standard in your basic homeowners policy) you obviously would not be getting the replacement value. Considering that the average spent on an engagement ring, according to Business Insider, in the United States is currently $7750.00, most people would not be covered for anywhere near the full value of the ring. Scheduling your jewelry is not usually that expensive – it usually costs between $1-2 for every $100 that the item is worth. In our $7750 average engagement ring scenario, it would then cost around $78-$155 a year to insure it. However, figure that you will be wearing that ring for 50+ years assuming everything goes to plan – over the years, you will have paid an $7750 to insure the ring that cost $7750 to start with! It's really a judgment call – what level of risk are you comfortable with? How much of your hard-earned income are you comfortable with spending on an item you wear every day? If it's an item you don't wear everyday, I personally don't think it is worth scheduling – just keep it in a safe place and have it inspected every six months. It's also important that you make sure you know exactly what you are paying for – would your policy cover loss of the center stone or just loss of the entire item? I have known several people that have lost their center diamond, so it definitely does happen, which is why is important to have your jewelry inspected frequently!
Talk to your agent and figure out what kind of policy you need and what your current one covers. Now that you have made an inventory, review that and see what you think might need to have extra coverage. Over the course of your life, you will probably receive jewelry as gifts or buy it for yourself, and possibly even inherit jewelry, so it's a good idea to review these things every couple of years.
Clean your Jewelry
Now that you know what you have, and have given everything a good inspection, it's a good time to clean everything up and think about how you store it. For MOST jewelry, you can use one of those jewelry-cleaner jars you find in stores (if you want to treat yourself, Tiffany & Co has a fun one you can find here that comes with a polishing cloth, tweezers and a brush). However, you always want to read the label on the back of the jar because it will tell you what you should NOT put in the solution. The Tiffany & Co. cleaner says you should not put emeralds, opals, coral, pearls, turquoise or any costume jewelry. For these items, it would be best to gently rub them with a soft cleaning cloth intended for jewelry.
Store your Jewelry
Storing your jewelry correctly is very important for several reasons. Jewelry should never just be thrown together, because gems and metals can scratch each other if touching. Diamonds can even scratch other diamonds! Storing individual pieces in their own pouch or even the presentation box they came in from the jewelry store is the best way to keep them safe and thereby hold their value. If you prefer to store rings all in one spot, it's best to acquire one of those leather-type boxes lined with felt that has a tray cutout area to slide rings into. Certain gems, such as opals and certain cameos need moisture in the air to prevent crazing (when a fine network of cracks appears, resembling a spider's web due to loss of moisture) and cracking.
Ok, there are some ideas to get you started! My next article will be about jewelry education. Comment on anything I may have missed, or anything you would like to hear more about!