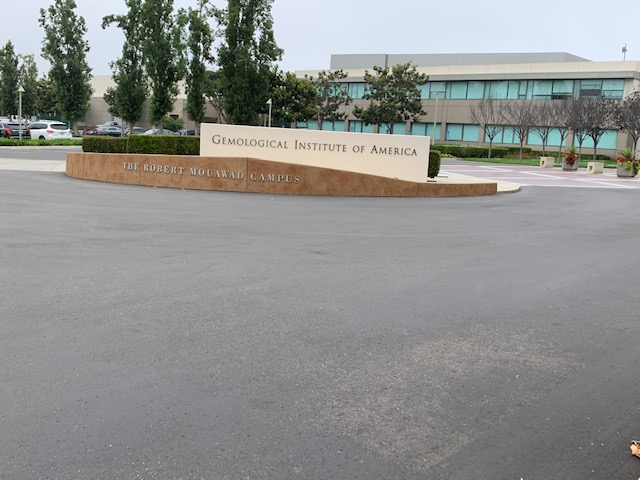 Ok! Now that everyone has their jewelry clean, stored correctly and properly insured, now what? If you have ever been curious about what colors tourmaline comes in, or where you can sell your antique jewelry, now is a great time to find out! Want to read about your favorite luxury jewelry house and how it was founded? Let me share with you some of my favorite (mostly free, or at least inexpensive!) resources.
Check out GIA's Website
GIA (Gemological Institute of America) is the world's foremost authority on diamonds and gemstones, and offers courses in-person at their campuses located all over the world (for more on my experience taking a course at their main campus in Carlsbad, California, read here). Their website has tons of free articles on every possible gemstone you can imagine. If you are looking to buy a certain gemstone, say a diamond for example, they have a comprehensive guide for how diamonds are graded (GIA invented the "GIA Clarity Scale" which has 11 different clarity grades for diamonds, and is known as the industry standard all over the world, along with the "GIA Color Scale" which is the standard by which diamonds are graded for color) and what influences the price of a diamond. The website has an entire Gem Encyclopedia for many of the most well-known gems you might encounter in everyday life. They also recently rolled out an email series you can sign up for called "Knowledge Rocks" (link here) that you will send articles to your email address about a different gem or issue in the gem field once or twice a week. Are you trying to work and homeschool your kids at the same time? Check out GIA's "Gemkids" website (link here) which features all kinds of articles geared towards elementary-school aged kids about gemstones, and a very extensive glossary of terms. It even discusses different jobs in the jewelry field and what each one entails. The website is a great free resource for the whole family – look out, you may decide you want to enroll in one of their continuing education classes (which are not free, but are definitely worth doing!)
Check out Lang Antiques' Website
Lang Antiques is a fabulous jewelry store in San Francisco. Founded in 1969, they have the most awe-inspiring collection of vintage jewelry I have ever seen. Do you love the art deco period like I do? You will be amazed at some of the pieces they have. They also maintain the "Antique Jewelry University" on their page which is a comprehensive guide to jewelry through the ages. It covers everything from how to identify a maker's mark, to biographies of famous figures in the jewelry industry. You could literally spend days just on this section of their website. And when you needed to take a break from all of the learning, take a look at their different jewelry offerings – *swoon*. To hear about my previous dealings with Lang, click here.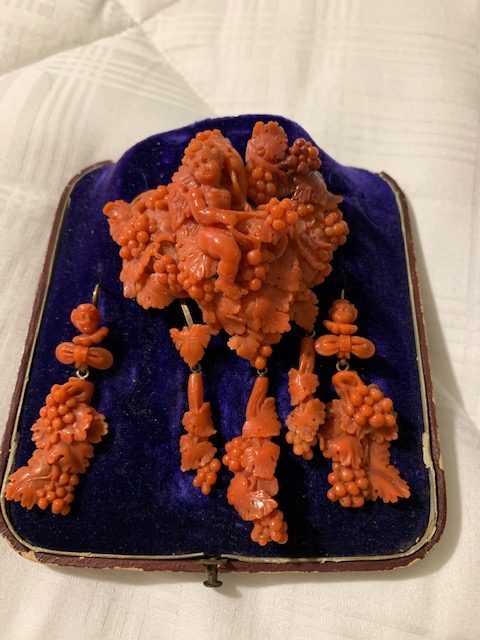 Grab a Great Book!
Since we're talking about gem-related educational opportunities, I just finished reading "The Cartiers: The Untold Story of the Family Behind the Jewelry Empire" by Francesca Cartier Brickell. Ms. Brickell is the granddaughter of Jean-Jacques Cartier, the last member of the legendary family to manage a Cartier branch before its sale, and is the great-great-great granddaughter of the founder of Cartier. If, like me, you have always had a fascination with those little red boxes etched with gold, you will really enjoy this book. From humble beginnings, to working with royalty, Hollywood stars and esteemed members of society, the story spans many generations and world events, and outlines how Cartier adapted and stayed afloat during world wars, recessions and major world events. They were (and still are) known for their excellent craftsmanship, quality, client service, and procurement of some of the most famous jewels in history – including procuring the Hope Diamond and selling it later to Evalyn Walsh McLean in 1911. Ms. Cartier Brickell was inspired to write the book after finding a trunk in her grandfather's wine cellar, which led to her having conversations with him about his life and about the business.
My favorite story in this book is learning how Cartier obtained the mansion which houses the New York branch to this day. You will not be able to put this book down!
There you have it. However you are spending your time, I hope that you are safe and healthy and looking forward to getting back out there! Until then, use this time to learn something new!